EXTRAORDINARY LIVES: 3 years around the world, NERISA's dream.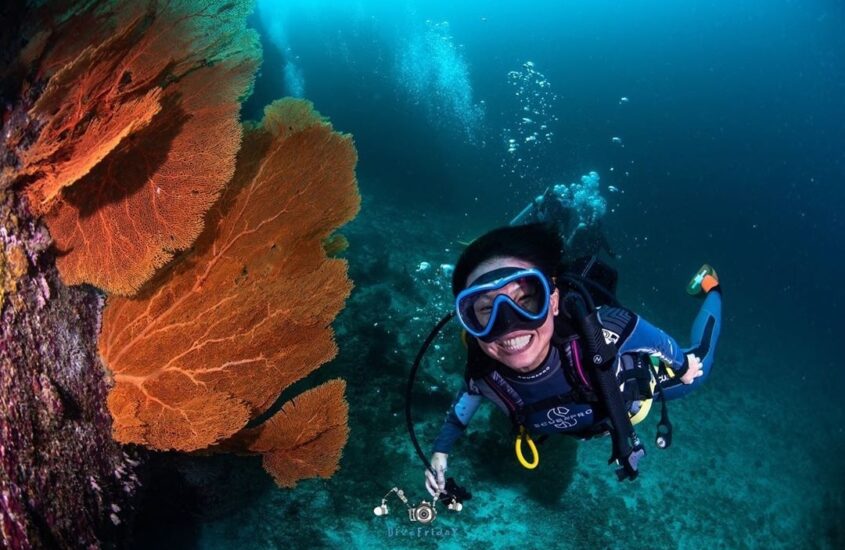 One of the worst fears which scare who wants to solo traveling for the first time is solitude. Actually one of the easiest and most precious things you can do traveling is meet other travelers and new travel buddies.
Hostels are (at least they were and will be) crowded places, where you can find the most diverse people and experiences. Making friends is a piece of cake, just a few questions far away: what's your name, where do you come from and where are you going, with these simple informations you're good to break down the wall of your shyness and distrust.
While traveling one of the hostel's introductions that shocked me more was Nerisa's, that I met in Mendoza, a desert city in the northern Argentina, well-known for its wine, not so far from the Chilean border.
"Hi! I'm Nerisa, I come from Thailand and I'm traveling the world in 3 years!". And this is her story.
Hi Nerisa, would you mind introduce yourself?
Hi there, I'm Nerisa from Thailand. I'm just an ordinary woman working from 8 to 6 in a Little town in south of Thailand. Anyway, I always have a dream to travel the world, experience different cultures, and be with myself. My dream probably sounds ridiculous for someone especially those in Thailand with the culture of ''Having family and settling down at the age 30''. I just basically look weird for most of people in my town or even in Thailand, but it's my life so I want to live it as I want it to be. So I decided to plan everything for my world trip since I've graduated from university.
I've been working hard, saving money, and looking for information and possibilities to travel the world continuously. Because as a Thai, we do need visa for almost every country in the world, so it's quite a challenge which even drove me more toward this dream.
What was your trip plan? Can you suggest a place that is off the beaten path you discovered?
My original plan was to travel the world anti-clockwise starting from Australia and continue to the east. So far, I've visited Australia, Papua New Guinea, Solomon Island, Fiji, Samoa, New Zealand, and South America countries except those that require visa from me. LOL And now I'm sort of living in Colombia.
I've discovered so many places off the beaten path with not so much tourists at all, usually it's because of the difficulty of how to get there, but it's worth every second of my time. I really like trekking so I'd like to suggest "Ausangate trek" which is very close to Cusco, Peru,  but there're only few people on the trail. It's 3-5 days trek depending on your speed and whether you'd like to visit the rainbow mountains on the way. The scenery was wonderful and kinda out of this world, the locals were also nice, friendly and so pure that they haven't seen smartphone before and get so excited. Along the way, you can see many high mountains, wild animals, and even glacier. So yeah, I really recommend this trail for everyone who can spare at least 3 days when you visit Peru.
Many times female friends explain to me how solo traveling would be difficult for them, for safety reasons. How did you manage it? Do you have some suggestions? Have you ever felt in danger while solo traveling?
Solo traveling for me has only one disadvantage which is it can be expensive as I was alone, and didn't have bargaining power, apart from that I've been feeling so good traveling solo so far as I could do whatever I wanted any day, anyhow, and I didn't have to ask anyone's opinion.
For safety issue, most of the time I feel so safe and fine. What's important is that I didn't put myself in risky or sketchy situations unnecessarily. Fortunately, I don't like partying or drinking at all, and I only drank with trustworthy friends in a safe place, so I haven't lost control of myself at all. But for those who like partying and always get drunk, I'd suggest you do it in the hostel you stay or at least do it with nice people and take care of each other.
In South America, especially in big cities, there're lots of pick-pockets around everywhere, so take as less as possible when you go out and always keep your belonging in the front so you can see them all the time. Although most of people I've met so far are good, just don't trust people too easily especially those who try to help by grabbing your bag! The pick pockets here are very creative, trust me.
During 2 years of my traveling, I only feel a bit annoyed, not even unsafe, in Quito, the capital of Ecuador, when my phone got stolen on the packed bus, myself got sprayed with garlic sauce by try-to-grab-my-bag good citizen who tried to help me clean my shirt, and me was followed by 3 guys on the street at 6 in the morning. All lof this happened in Quito which made me feel a bit bothered, but I still love Quito so much.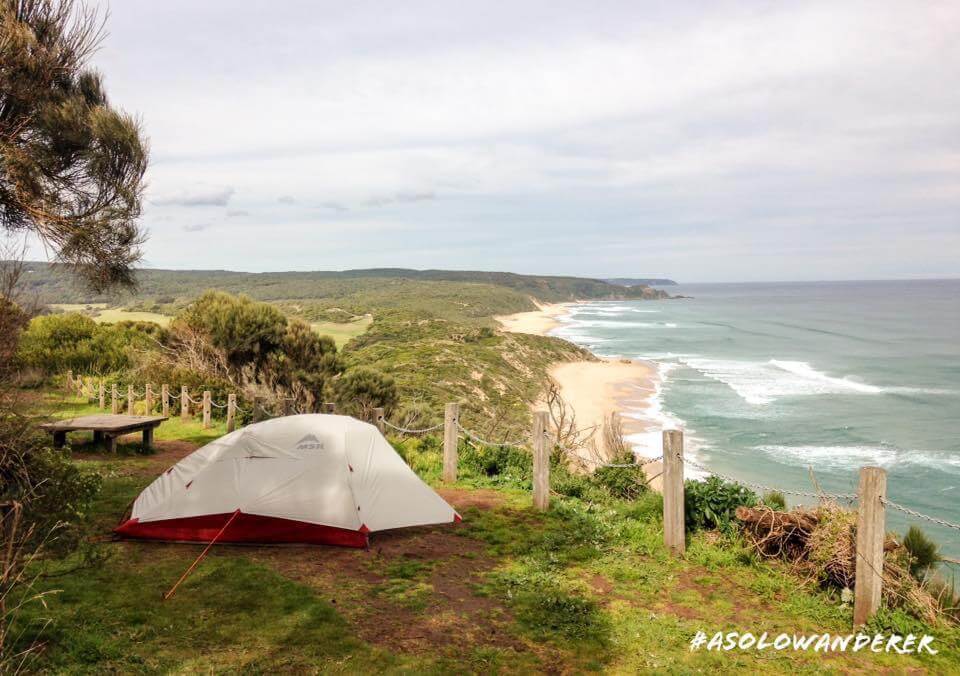 You have achieved a high awareness about environment issues, like pollution and plastic consumption. Do you have some tips about it to reduce the personal impact while traveling? Which countries do you think are caring most about it?
Well, firstly, I didn't carry much as every gram matters when I took any kind of transportation.
Secondly, I always have my foldable container and full set of cutlery including straw with me so I could reduce the using of those one-time use plastic or foam stuff.
Thirdly, I tried to avoid eating meat unless it's a special local dish as being vegetarian is better for the mother earth.
As a hiker, I have my water bottle with me all the time, so I've never bought water bottle even when the tap water is too risky to drink, I'd just boiled it before drinking. Moreover, I have a foldable shopping bag that help me when I did grocery shopping.
So far I think every country have to take more actions about this issue, as I've seen only individual who tries to deal with this issue, which is good as we should start from ourselves, but I think every government has to provide more solutions and information for everyone as well. Because some environmental friendly products are so expensive which is not affordable for everyone, and also now it seems like a good business for future that every so-called company keeps producing too much goods and only cares about profit instead of the environment, it's sort of make it worse somehow. 
Taking a step backwards to your home country, Thailand is a beautiful country with an incredible culture. Can you suggest some hidden gems outside of the most popular Bangkok, Chiang Mai and the islands?
Of course, there're so many beautiful places in Thailand that are not the main stream destinations which you can find peace eventually. We have lots of wonderful nature trails in the north of Thailand, some peaceful islands in the south, some nice waterfalls in the west, some cultural Parks in the east which are still not famous among tourists.
Anyway, I'd like to suggest ''Sukhothai'' which is about 6 hours by bus from Bangkok. This province is so beautiful with mountians to hike, historical Parks to enjoy the nice ruins from hundreds years ago, nice local foods with cheap price, and very friendly locals who will always greet you with smile. You'll definitely love it.
Because of Covid you are now stuck in Colombia, but you are doing great anyway! How did you feel welcomed in this country? What are your next moves?
Yes, pandemic sort of destroyed my original plan, but it also teaches me about how uncertainty life can be. I've been stuck in Colombia since February 2020, so it's about 8 months already. Luckily, I met my Colombian boyfriend here last year, so I don't have to worry about where to stay.
I'd say Colombian are very friendly and always try to help so I felt really welcome since the first time my feet touched Colombian soil. I live in Medellin which surrounded by mountains so the weather is good, not too cold or too hot, and they have really delicious homemade hamburger!
During lockdown period here, I've taken some interesting online courses like permaculture and vegetarian nutritionist, and I also cook a lot that now my next move is probably to open a small restaurant in Medellin until I can start traveling again in the mid of 2021 as I think the Covid-19 situation will be a lot better. Yes, I still wanna travel more and complete my original plan!
You can follow Nerisa's adventures on her Instagram profile @siawjern!